The anti-graft agency announced in a statement on Friday, July 17, 2020, that 22-year-old Kenneth Gift was arrested in Agbor, Delta State, on Thursday, July 16.
Operatives of the EFCC's Benin Zonal Office also arrested Gift's girl friend, Dandy Spice, and his mother, Dora Animam.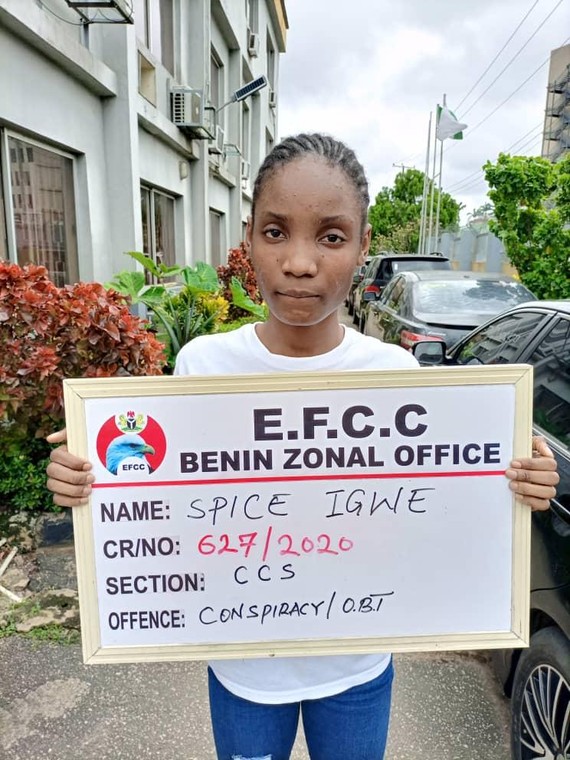 Dandy Spice Igwe was arrested in connection to her boyfriend's fraudulent activities [EFCC]

"The suspects have made useful statements and will be charged to court as soon investigations are complete," the agency said.
Items recovered from the Computer Science student of the University of Port Harcourt and his accomplices include a 5-bedroom duplex, Mercedes-Benz CA250, Mercedes-Benz C250, Mercedes Benz GLK 350, laptop computers, and mobile phones.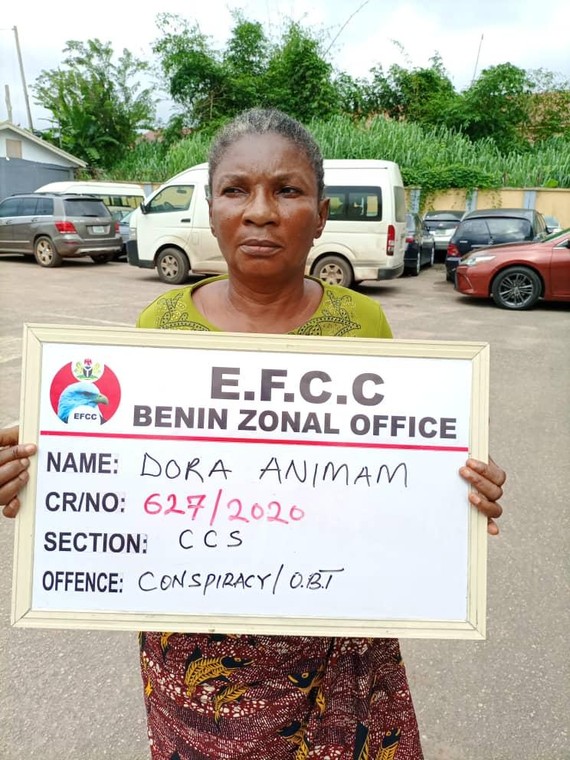 Dora Animam, the suspect's mother, was also arrested [EFCC]

The EFCC noted in its statement that the arrest was as a result of a petition from the United States' Federal Bureau of Investigation (FBI), suggesting that the accused's victims are from the U.S., a common target for internet fraudsters.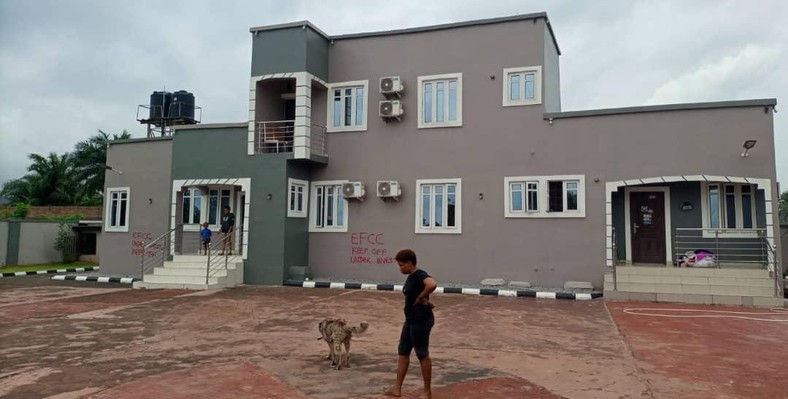 5-bedroom duplex recovered from suspects [EFCC]

The EFCC and FBI have coordinated on cases of fraud with many of such collaborations resulting in the indictments of Nigerians accused of defrauding dozens of victims of millions of dollars.
Source: www.pulse.ng